When it comes to wedding and/or anniversary gifts it can feel a bit dull to choose something from a couple's registry. Even if the couple ask for a new toaster or mushroom brush you may want to get a more personal gift that speaks from your heart. If you want a gift that shows the couple how much they mean to you, personalize or customise your gift so your message is clear to them.
A gift that celebrates the couples union and gives them an opportunity to continue the celebration of their love and commitment to each other in the years ahead is a perfect gift. Our suggestions are below but we also suggest you to check these great suggestions for presents at weddinggiftideas.co – the website is full of great offers.
A treasure chest
Buy a wooden chest box that you can store a selection of their favorite wines or specialist beers to be shared on significant wedding anniversaries in the future. Have the box engraved with their names and the date of their wedding. inside the lid etch the name of each different wine or beer and the wedding anniversary on which it is to be opened. Not only will the couple be able to toast their anniversary in these years, but they will have a beautiful box to dress their home. You can fill a box with any themed set of gifts that you like. You can buy boxes in all shapes and sizes that companies can engrave for you.
Capture the moments
If you have a photograph of the couple that you know they will adore, have it enlarged onto canvas so they can hang this on their wall. If you have several photographs of the couple, try and include one from their engagement party if they had one. Make a collage or buy a multi-frame. Have their names engraved at the top of the frame and the date of their wedding on the base.
The couples' story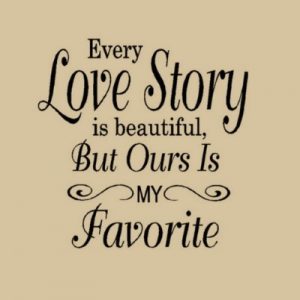 Get together a list of all the friends and family who know the bride and groom as a couple. Create a photo-book account online and send out a request to those on the list for photographs of the couple. There is space for text so you can include the date and place the picture was taken, what the occasion was and any stories the person submitting the photo wants to share. You may want to give people the opportunity to add their personal message to the couple to wish them well for their future together. If you do not have contact details for everyone on your list, use social media or specialist finding friends and family websites.
Read More Unique wedding gift ideas – how to make this special day even more memorable